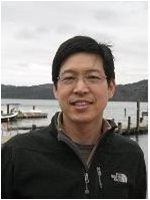 Don Choi
Social Indicators Research published new research from Assistant Professor of Psychology Don Choi.
In "New Well-being Measures: Short Scales to Assess Flourishing and Positive and Negative Feeling", Choi and authors present two new measures of well-being, and initial psychometric support for these scales. They offer a measure of psychosocial flourishing, based on recent theories of psychological and social well-being. And, they also present a new scale for assessing positive and negative feelings that has certain advantages over past scales designed for this purpose. The scales were evaluated in a sample of 689 college students from six locations.
CSUEB students, faculty and staff may read the entire article online via the library.
KL