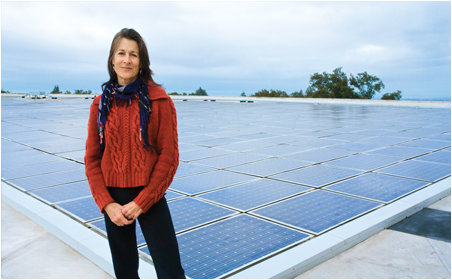 Karina Garbesi (by: Jesse Cantley)
Cal State East Bay scholars representing diverse disciplines, whether in the sciences or humanities, define sustainability based on the nuanced perspective of their field.
Political Science Lecturer, Craig Collins, for instance, will publish a book in June examining loopholes in environmental law. Environmental Studies Professor, Karina Garbesi, is spending the next year working at a national lab exploring potential changes to household appliances that could jump-start cuts in nationwide energy use. And the recently revised graduate curriculum for the College of Business and Economics emphasizes sustainability as the program leads the way in educating business people for the region's growing green economy.
Read the rest of the article, "What is sustainable?", in the spring issue of Cal State East Bay Magazine.
KL