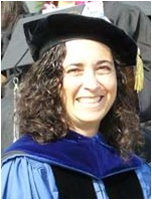 Melissa Michelson
San Jose Mercury News reporter Denis C. Theriault spoke to Assistant Professor of Political Science Melissa Michelson for his article, "November ballot initiatives shaping up as battle for California's future".
In November, California voters will encounter a weighty ballot containing 10 ballot measures on various issues from legalizing marijuana to suspending the state's greenhouse gas laws, to borrowing $11 billion for new dams and other water infrastructure.  "Interest in the various measures could bring more voters to the polls, some analysts say. But the weight of what's on the ballot — and the crush of advertising — could also leave Californians annoyed, confused and unwilling to decide issues they feel should be handled in Sacramento."
"When voters get turned off, they start voting no," Michelson said. "No means no change."
Read the entire article on the Mercury News Web site.
KL