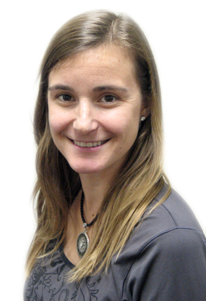 Amy June Rowley
Assistant Professor Amy June Rowley will deliver the Ralph E. Julnes Memorial Keynote Address at the 27th Pacific Northwest Institute on Special Education and the Law on October 20th.
In "Three Decades of the Rowley Case: A Personal Perspective", Rowley will talk about her experience growing up as a deaf child herself involved in Hendrick Hudson School District v. Rowley which went before the U.S. Supreme Court. She brings a personal perspective as a child involved in special education litigation. 
Rowley is the coordinator of the American Sign Language program in Modern Languages and Literatures department at Cal State East Bay.
 For more information, visit the conference Web site.
KL