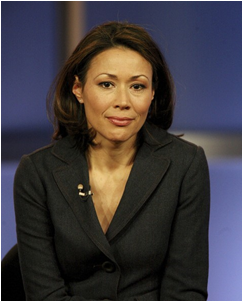 News Anchor Ann Curry by: Frederick M. Brown
Today Show News Anchor and Dateline Co-Anchor Ann Curry tweeted about "Once Upon a Time in Afghanistan," which President Mo Qayoumi contributed to Foreign Policy magazine.  Curry described Qayoumi's photo essay as "eye opening photos".  The tweet also appeared on Curry's Facebook page.
The Huffington Post reported that Ann Curry said she tweets because mainstream media is not "covering the world enough." She turns to Twitter to "make sure that anything I can't get on TV I get out there." Curry also said that she is very careful about what she publishes, or tweets because her credibility is on the line.
We're thankful to Curry for spreading the word about President Qayoumi's article!
KL