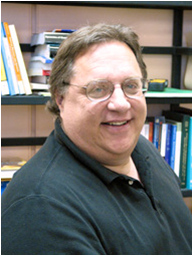 Craig Collins
Craig Collins, political science lecturer and author of Toxic Loopholes: Failures and Future prospects of Environmental Law, recently contributed his analysis of the Endangered Species Act in the Berkeley Daily Planet where it appeared as a page one story.
In "Endangered Species Act: Noah's Ark or Titanic?" Collins writes:
Preserving biodiversity is no longer an altruistic enterprise—it's a matter of human survival.
Without nature, we're toast. We really need this to "sink in" before it's too late. The mysterious collapse of bee colonies around the world threatens all the crops they pollinate. The alarming die-off of North American bats is wiping out a major insect predator that prevents our harvests from becoming bug food. The acidification and warming of the oceans undermines the survival of the corals and zooplankton that sustain the marine food chain.
We have to stop thinking of "nature" as something we visit while camping or watch on the Discovery channel. Nature purifies our water, pollinates our crops, regulates our climate, recycles our wastes and provides us with food, clothing, medicine and shelter. We can't survive without it. Preserving biodiversity isn't about saving charismatic creatures—it's about saving ourselves.
Read Collins' entire article on the Berkeley Daily Planet Web site.
KL