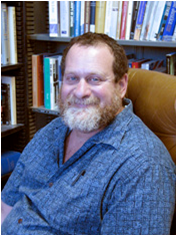 David Baggins, professor of political science
When Contra Costa Times columnist Tom Barnidge decided to tackle the topic of ballot initiatives, he made sure to contact David Baggins, professor of political science.
"Initiatives are the ultimate exercise in democracy," writes Barnidge, "They take issues straight to voters, eliminating the middle man. No Assembly or Senate vote. No veto by the governor. All that's needed is a majority of voters statewide."
"We have the easiest initiative process in the nation," Baggins explains. The question is whether that is good. Baggins said there is no simple answer, but he likes what we have.  "It is the democratic quality of the state that made California a special place," Baggins said. "It's a place where ideas start. And we sometimes bring the whole nation in a different direction."
Read the entire column, "Barnidge: Initiatives let voters take the law into their own hands."
KL