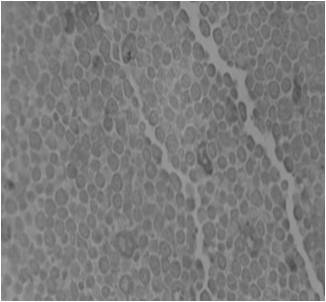 cells by: Science Direct
Chemistry Lecturer Monique Cosman Balhorn had research accepted for publication by the Veterinary Immunology and Immunopathology journal.
In the paper, "A Selective High Affinity Ligand (SHAL) Designed to Bind to an Over-expressed Human Antigen on Non-Hodgkin's Lymphoma also Binds to Canine B-cell Lymphomas", Balhorn and researchers conclude that a selective high affinity ligand (SHAL) SH-7139 designed to bind within the Lym-1 epitope of HLA-DR10 was observed to bind to canine B-cell NHL tissue, which may prove useful in treating B-cell malignancies in pet dogs.
CSUEB students, faculty and staff may read the article online.
KL