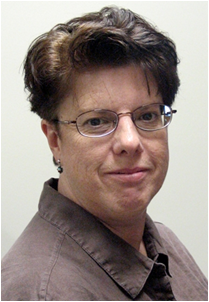 Patricia Jennings
Assistant Professor of Sociology and Social Services Patricia Jennings had research published in the Journal of Contemporary Ethnography on the role religion played with infertile women in achieving their reproductive goals.
Jennings writes, "Findings, which are drawn from participant observation of RESOLVE meetings and face-to- face interviews with infertile women, suggest that religion intersects with gender to shape women's experiences of infertility.  Growing up in traditional "church-going" families coupled with continued connection to mainstream religion reaffirmed infertile women's desire for a child-centered family.  Yet, many women were affiliated with religions that opposed the use of assisted reproductive technology (ART).   Most women in this study disregarded religious opposition and pursued ART as a path to parenting.  When assisted reproduction failed women drew on religious discourse to renegotiate their views on adoption. For a small number of women, religious experience moved them to adopt "hard to adopt" children."
CSUEB students, faculty and staff can read the entire article online.
KL