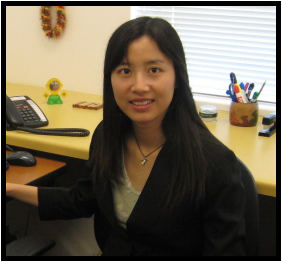 Yi He
The Journal of Business Research published research by Assistant Professor of Marketing and Entrepreneurship Yi He on the international marketplace.
 The study analyzes "experimental data from China and the U.S. to test hypothesized interactions between the cultural content of the service provider's recommendation and the customer's cultural value orientation. Results indicate that the cultural congruency of provider recommendations affects evaluations. Preliminary evidence also suggests that this effect is moderated by consumption objective."
He and her colleagues conclude, "Global retailers need to be sensitive to an individual consumer's cultural value orientation rather than seeking an easy fix by using aggregate level cultural heuristics."
 CSUEB students, faculty and staff may read "Service recommendations and customer evaluations in the international marketplace: Cultural and situational contingencies" online.
KL