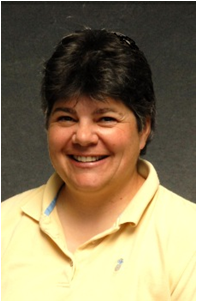 Rita Liberti
Professor of Kinesiology Rita Liberti has been selected as one of 12 speakers accepted from around the world to present at the Society of Fellows American Academy in Rome from 30 September-2 October 2010. This event will commemorate the 50th anniversary of the 1960 Rome Summer Olympics.
These Games are considered a significant cultural turning point because for countries like Italy, the United States, and the Soviet Union, the Olympics far transcended the actual sporting events and the level of competition was unusually high.  The 1960 Rome Summer Games were also the Olympics of US track stars Rafer Johnson and Wilma Rudolph, as well as the boxer Cassius Clay.
Liberti will co-present the paper, "Running With A Story: The U.S. Media and the Construction of Wilma Rudolph as a Cold War Icon," with Maureen Smith, California State University, Sacramento.
"For several years just prior to and after the 1960 Rome Olympics, the U.S. media worked to construct track and field champion Wilma Rudolph as a Cold War icon. While it was Rudolph's multi-gold medal winning performance in Rome that earned her favored icon status in the U.S. press, the process to that pedestal began with her performance, as well as her Tennessee State Tigerbelle teammates, in the Melbourne Games of 1956…Throughout the Cold War period African American athletes, in particular, were extolled by the U.S. as the embodiment of democracy in action. For a nation eager to define itself to the world as open, democratic, and humane African American athletes were important characters in telling not just any story, but a particular story about racial progress and the triumph of democracy over totalitarianism, and the moral equivalent to some; good over evil."
KL