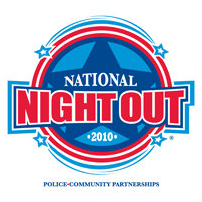 National Night Out logo
In the spirit of participating in the nationwide annual National Night Out (NNO) event, Cal State East Bay will be hosting National Day Out 2010 on Tuesday, August 3 at the Agora stage from 1:30-3:30pm. The program is designed to strengthen the campus and police partnership and heighten crime prevention awareness in any situation or location.
For more information, contact: UPD Sergeant Kevin Gonzales at Kevin.gonzales@csueastbay.edu.
KL