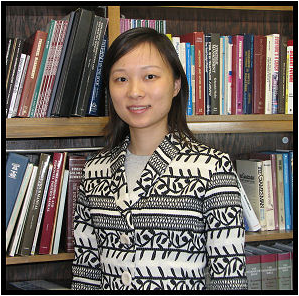 Yi Jiang
Assistant Management Professor Yi Jiang co-authored a paper on family ownership in large companies with Mike Peng, the Provost's Distinguished Professor of Global Strategy at the University of Texas at Dallas, School of Management.  Their research, "Institutions Behind Family Ownership and Control in Large Firms", was published in the Journal of Management Studies.
"There is a major debate regarding the role of concentrated family ownership and control in large firms, with three positions suggesting that such concentration is (1) good, (2) bad, or (3) irrelevant for firm value. Why are there such differences? We theorize that the impact of family ownership and control on firm value is associated with the level of shareholder protection embodied in legal and regulatory institutions of a country. Data from 634 publicly listed large family firms in seven Asian countries (Hong Kong, Indonesia, Malaysia, Singapore, South Korea, Taiwan, and Thailand) are used to test our hypotheses. Overall, this article sketches the contours of a cross-country, institution-based view of corporate governance, and leads to a more informed understanding of the crucial role of institutions behind family ownership and control in large firms."
Read the entire paper.
KL