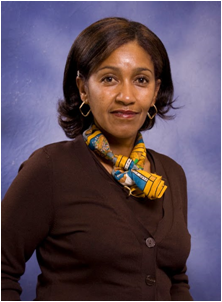 Aster Tadesse
Congratulations to Aster Tadesse!  Contra Costa County Office of Education (CCCOE) selected Tadesse as their 2010-2011 Teacher of the Year (TOY).  She earned her teaching credential from Cal State East Bay.
Along with 19 other distinguished TOY district representatives, Aster will be honored next month at the Teacher of the Year celebration when the Contra Costa County Teacher of the Year will be announced. The recipient will then go on to represent the county in the California State TOY competition.
"For the past 14 years, Aster has been a health education and human development instructor for the Oakland Parole STAR program. The STAR (Substance Abuse Treatment and Recovery) program is a curriculum-based educational program designed to motivate parolee substance abusers to participate in post-release recovery activities."
Visit the CCCOE Web site for more information on the Contra Costa County TOY competition.
KL