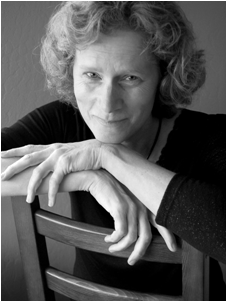 Katherine A. Briccetti
Cal State East Bay alumnus Katherine Briccetti published a coming-of-age (and a coming-out) story in her new memoir, Blood Strangers (Heydey Books 2010).
Blood Strangers is a powerful and captivating memoir showing readers that the complicated love between parents and their children binds us all together.  Briccetti writes about her journey to fill the gaping holes in her family tree. As her search begins to reveal more tantalizing clues about the family she never knew, she must deal with the wake created in three generations of fatherless families and adoptions – her father's closed adoption, her own adoption by her stepfather, and the "second parent" adoption of her sons by her partner.
EB/KL