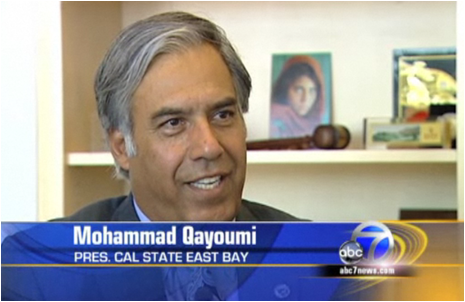 Mohammad "Mo" Qayoumi
Cal State East Bay President Mohammad "Mo" Qayoumi spoke to KGO-TV (ABC7) News reporter Tomas Roman about the ten members of the Christian medical team recently killed by the Taliban outside Kabul.
Qayoumi said he hopes the faith-based organizations do not buy into the terror tactics of the Taliban and scale back aid. If they do, it will be a victory for the Taliban and a disaster for the people of Afghanistan.
"When they have created the fear, they have succeeded," Qayoumi said.
View the entire segment, "Killings could deter aid missions to Afghanistan," on the KGO Web site.
KL