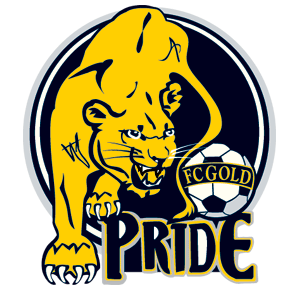 FC Gold Pride logo
Congratulations to the FC Gold Pride, who clinched the Women's Professional Soccer league 2010 regular season championship this weekend with a record of 13 wins, 3 losses, and 4 ties.
The Pride began playing their home games at Pioneer Stadium in June, and the newly renovated field served them well, as they won or tied all but one game at home. As of last week, they were the first team to clinch a playoff berth; no other WPS teams have secured playoff spots yet.
Perhaps most importantly for local fans, the championship earned the Pride home field advantage for the WPS final September 26, when they'll take on the winner of the semifinal. Tickets are now available for the game, which will also be televised on Fox Sports Net. FC Gold Pride has two away games coming up, followed by two final home games in the regular season. Come cheer on the champs as they host the Boston Breakers on Sept. 5 and Philadelphia Independence on Sept. 11.
SS