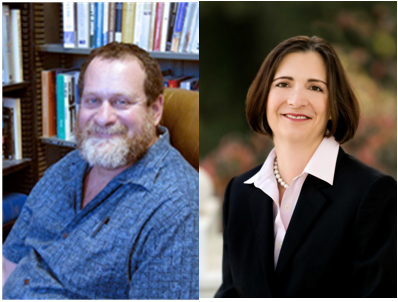 David Baggins and Joan Buchanan
Join Cal State East Bay Professor of Political Science David Baggins and State Assemblymember Joan Buchanan (D-Alamo) in a discussion about unprecedented problems facing California.
History and a dysfunctional political culture have combined to put the Golden State in distress. How can we balance budgets, rebuild a crumbling infrastructure, revive the economy, and fund vital services?  Baggins and Buchanan will sort through the latest array of ballot initiatives in search of possible answers. 
Event is provided as part of the Osher Lifelong Learning Institute program on the CSUEB Concord Campus on Wednesday, September 22, 7:30 – 9:00 p.m.
Visit the OLLI Web site for more information or to register for the program.
KL