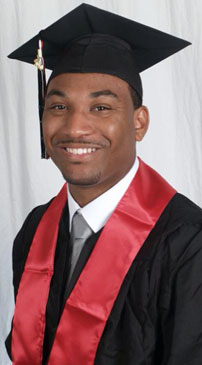 Kourtney Bell
September 24, 2010 5:00am
Alumnus Kourtney Bell was selected to be a 2010-2011 Capital Fellow in California's Executive Fellowship Program.
The Capital Fellows Programs, which consist of four individual programs- the California Senate Fellows (18 Fellows), Executive Fellowship Program (18 Fellows), Jesse M. Unruh Assembly Fellowship Program (18 Fellows) and Judicial Administration Fellowship Program (10 Fellows)- are year-long nationally recognized public policy fellowships offering college graduates unique experiences in policy-making and development with California state government.
Voted one of the Top 10 internships in 2010 by Vault.com, the Capital Fellows Programs were ranked highly on a combination of meaningful work experience and career opportunities. The Capital Fellows Programs appeared on the Top 10 list alongside a number of high-profile internship programs, including: GE, Google, J.P. Morgan's Investment Bank, KPMG, Nickelodeon Animation Studios, the Smithsonian Institution and the Steppenwolf Theatre Company.
EB