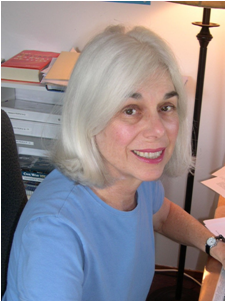 Linda Foster Arden (by: Mechling Bookbindery)
September 14, 2010 5:18am
Cal State East Bay alumna Linda Foster Arden published Letters from the Storm: The Intimate Civil War Letters of Lt. J.A.H. Foster, 155th Pennsylvania Volunteers (2010 Mechling Bookbindery) about her great-great grandparents, Mary Jane Strain and John Alexander Hastings Foster.
The book features one hundred transcribed letters written from 1862 through 1865 by Lieutenant Foster, mostly to his wife Mary Jane, set against the background of all the major Civil War battles involving the Army of the Potomac, 5th Corp. Foster's letters mirror the comments made by soldiers on both sides: their efforts to seek comfort with news from home, their litany of complaints about the rigors of camp and battle, and their descriptions of men and events on the front lines.
Linda Foster Arden earned her M.S. in mathematics from California State University, East Bay.
KL