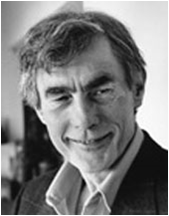 Theodore Roszak
September 23, 2010 5:00am
Theodore Roszak, CSUEB professor emeritus of history, will present a free lecture, "The Making of an Elder Culture," as part of Stanford University's continuing education program.
In 1969, Roszak published The Making of a Counter Culture (University of California Press), a book that brought an entire generation's ideals and aspirations into focus. Roszak has now followed up with a companion book and a new challenge. The Making of an Elder Culture (2009 New Society Publishers) reminds the Baby Boomers of the creative role they once played in our society, and of the moral and intellectual resources they have to draw upon for radical transformation in their later years. Seeing the experience of aging as a revolution in consciousness, this new book predicts an "elder insurgency" where Boomers return to take up what they left undone in their youth. Freed from competitive individualism, imperial bravado, and the careerist rat race, who is better positioned to forge a compassionate society?
Roszak will speak Thursday, October 7, 2010. 7:30 PM at the Cubberley Auditorium, School of Education.
KL