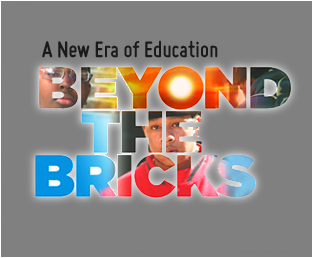 Beyond the Bricks logo
September 28, 2010 5:42am
Beyond the Bricks is stopping in Oakland as part of its ten-city national community engagement tour.  Bricks is a documentary film project and national community engagement campaign created with the goal of promoting solutions for one of America's critical problems in education: the consistently low performance of black males in school. The film follows African-American students Shaquiel Ingram and Erick Graham as they struggle to stay on the track in the Newark, NJ public school system.
With less than 50% of black males graduating high school, the education success rate of young black males in Oakland is a critical issue. The screening and panel discussion presents a platform for educators, community leaders, policymakers, parents and students to promote positive communication, and create solutions-based action items. Cal State East Bay President Mohammad Qayoumi and other members from the CSUEB community plan to participate.
Event takes place at 10am on Saturday, October 2 at the Allen Temple Baptist Church, 8501 International Blvd. Oakland, CA 94621.
For more information: beyond the bricks project
KL