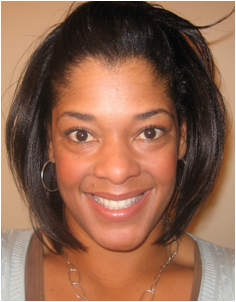 Dawn Ellerbe
September 10, 2010 5:19am
Assistant Athletic Director Dawn Ellerbe has been invited to serve as a student leadership facilitator at the National Collegiate Athletic Association (NCAA) this October. 
"I am excited about the opportunity to represent Cal State East Bay and Pioneer Athletics at the NCAA Student Athlete Leadership Forum," said Ellerbe. "Working on this campus gives me a great chance to interact with and hopefully positively influence our students.  By participating in the NCAA Leadership Forum, I'm confident I will bring back valuable information and resources to share with Pioneer Athletics."
Ellerbe was a student athlete at the University of South Carolina and a four-time NCAA champion and American collegiate record holder in the hammer.  She competed in the 2000 Olympics in Sydney, Australia placing 7th.   Ellerbe worked in college athletics for nine years as a volunteer coach at the University of South Carolina. She joined Cal State East Bay as Assistant Athletics Director of Marketing and Promotions in 2009.
BH/KL