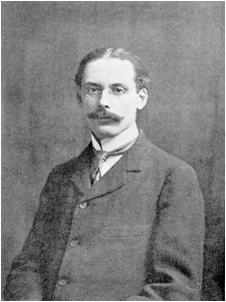 Edwin Arlington Robinson (by: wikipedia.com)
September 29, 2010 5:18am
Donald Markos, Cal State East Bay professor emeritus of English, will present a four-part lecture on Edwin Arlington Robinson, three-time recipient of the Pulitzer Prize and whose work influenced the likes of Robert Frost, Edgar Lee Masters, and Thom Gunn.
Robinson was an important American poet of the transitional period leading to 20th-century modernism. His writing, shaped by the conflicts in his own life and in the lives of those around him, painted portraits with words. A suicidal millionaire, a despised Jew, a happy stoic, and a jealous preacher's wife are among those he captures on the page. 
Event is provided as part of the Osher Lifelong Learning Institute program on the CSUEB Concord Campus.  Lecture series starts on Wednesday, October 20, 10:30 a.m. – 12:30 p.m.
Visit the OLLI Web site for more information or to register for the program.
KL