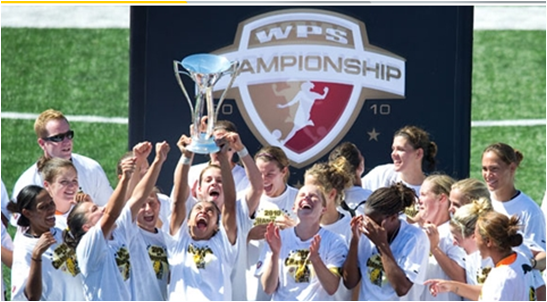 FC Gold Pride (by: womensprosoccer.com)
September 27, 2010 5:49pm
FC Gold Pride won the Women's Professional Soccer (WPS) league championship in front of 5,228 spectators at Cal State East Bay's Pioneer Stadium.  They beat the Philadelphia Independence with a score of 4-0.
"For 90 minutes it was the best game we played all year," said forward Christine Sinclair to media. "And we knew coming into the game that they were most likely going to be a little tired after playing two games and traveling a bunch. It was just a matter of meeting their intensity the first 20 minutes of the game."
The Pride began playing in the newly renovated Pioneer Stadium in June 2010.
KL