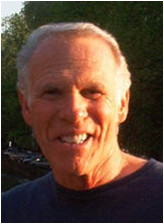 Gerald Henig
Gerald Henig, Cal State East Bay professor emeritus of history, will present a lecture exploring the background, political philosophy, and racial views of our 17th president, Andrew Johnson.
In the months following Lee's surrender at Appomattox, Andrew Johnson, might have seized the opportunity to advance racial justice in America. He did just the opposite. How did Johnson, Lincoln's running mate in 1864, famous for his speeches championing the common man and vilifier of the South's planter aristocracy, become an ardent advocate for southern states' rights?  
Event is provided as part of the Osher Lifelong Learning Institute program on the CSUEB Concord Campus on Wednesday, October 13, 2:00 – 3:30 p.m.
Visit the OLLI Web site for more information or to register for the program.
KL