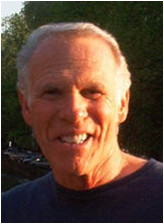 Gerald Henig
Gerald Henig, Cal State East Bay professor emeritus of history, will present a four-part lecture on the Civil War and how a different nation emerged when the guns fell silent.
Republican victory in 1860 sent seven states out of the union even before President-Elect Lincoln took office in March, 1861. Like President Buchanan before him, Lincoln labeled the secessions rebellion. And so the war came, transforming the nation. Henig will investigate the profound changes the war wrought, from new ways of raising, administering, and financing armies to an array of novelties in intelligence gathering, providing health and medical care, and even in how the dead were honored. 
Event is provided as part of the Osher Lifelong Learning Institute program on the CSUEB Concord Campus.  Lecture series starts on Tuesday, November 2, 10:30 a.m. – 12:30 p.m. Visit the OLLI Web site for more information or to register for the program.
KL