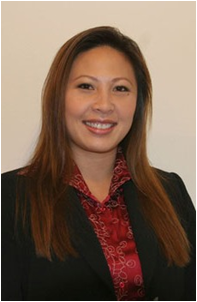 Oanh Tran
CSUEB Educational Psychology Professor Oanh Tran collaborated on two presentations at the 2010 National Association of School Psychologist Conference (NASP) in Chicago, IL.
 
In their poster, "Promoting Competence and Opportunities for Ethnic Minorities through External Assets," Tran and Professor of Educational Psychology Greg Jennings examined research that suggests ethnic minority students are at a disadvantage for positive academic and social emotional outcomes due to limited school based supports. Using state-wide data from California Healthy Kids Survey (CHKS), they identified that improvements in external assets are necessary given the potential for negative outcomes. Tran and Jennings presented best practice, strength-based strategies, and approaches to enhancing universally school-based supports to promote learning and social outcomes for disadvantaged students. View the presentation poster.
In another presentation with CSUEB graduate students, Jacob Randall and Jennifer Steinback, Tran presented "Strong Start Social and Emotional Learning Curriculum with First Grade Students," which explored the effectiveness of the Strong Start Program with first grade students in an afterschool program in Livingston, Montana.  Nineteen 6-7 year old students participated in a 10-week study on social emotional learning using the Strong Start curriculum. Pre-post data revealed an increase in social competence skills indicating greater levels of social adjustment, and a decrease in antisocial behavior indicating reduced levels of social behavior problems. Their research suggests that prevention and early intervention are the most effective ways to support student needs. View the presentation poster.
NASP represents school psychology and supports school psychologists to enhance the learning and mental health of all children and youth. Visit their Web site for more information.
BH/KL