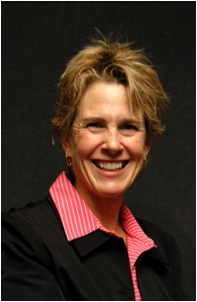 Mary Fortune
Associate Professor Mary Fortune has been elected chairperson of the Northern California (NorCal) network of the Office of Women in Higher Education, a program of the American Council on Education.
"This new role will help me to establish CSUEB as a university of choice through regional stewardship with women leaders from Stanford, UC Berkeley, San Francisco State, Fresno, and many others," said Fortune.  She will focus on developing programs that identify, develop, encourage, advance, link, and support women in higher education careers around northern California. 
The NorCal network will hold a mini-conference at CSU Monterey Bay on November 19. The event will explore developing leadership and what it means to be a mentor, to get the most out of being mentored, and to learn how to better mentor oneself.   Contact Professor Fortune for more information at tel: 510-885-3750 or email: mary.fortune@csueastbay.edu. 
Congrats, Professor Fortune!
KL