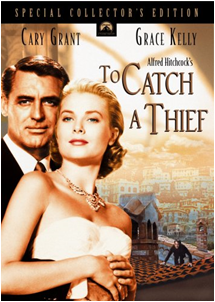 To catch a thief movie (by: Paramount Home Video)
Lynne Elkin, professor emerita biology, continues her exploration of the history of women in Hitchcock films with clips from Notorious, To Catch A Thief and North By Northwest. Discover how the changing image of women works to tie these films together. It's lights, camera, action, and sociological insights!
Event is provided as part of the Osher Lifelong Learning Institute program at the Reutlinger Community for Jewish Living in Danville.  Lectures takes place on October 27 and December 17, 6:15 – 7:45 p.m. Visit the OLLI Web site for more information or to register for the program.
KL