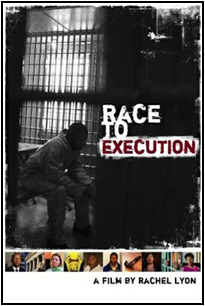 race to execution movie poster
Join the CSUEB Diversity Center for a screening of "Race to Execution." The film follows the stories of two death row prisoners, exposing the role race plays in who lives and who dies at the hands of the state. After the screening, the audience will hear from special guests Darryl Stallworth, former prosecutor, and Judy Kerr, murder victim survivor, who both oppose the death penalty.
This free event starts at 4pm on Nov 18 in the new University Union, room 1005. Pizza will be provided.
To reserve a seat, please email Ana Zamora at azamora@aclunc.org or RSVP on Facebook. 
KL