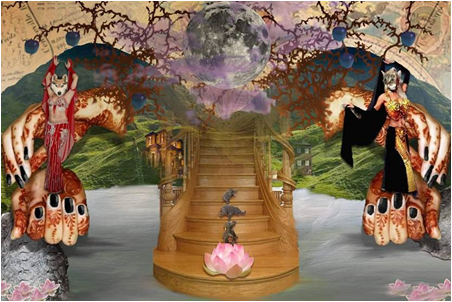 Dream Scape by Dana Ross
The students and faculty of CSUEB's philosophy department just released the 2010 edition of Reflections, an online undergraduate philosophy journal highlighting original student work. The 2010 edition focuses on the philosophy of Immanuel Kant, ethics, and science fiction.
Professors Russ Abrams, Jennifer Eagan, Barbara Hall, and Christopher Moreman serve as faculty editors and advisors. All students are invited to participate in the creative process of Reflections. The philosophy department says that they are, "grateful to our CSUEB artists' and writers' contributions in providing such stimulating art to accompany the ideas in this volume."
Read Reflections online.
BH/KL