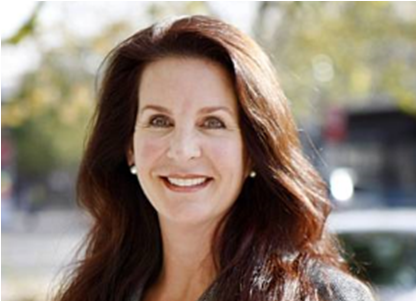 CSUEB alumna Kim Kasolionis
Meet CSUEB alumna Kim Kasolionis. She was profiled by
San Francisco Chronicle
reporter Suzanne Herel for the paper's "Meet the Boss" column.
Kasolionis, an accounting major, is the CEO of Circle Bank in Marin County. It has assets around $300 million and just posted its 45th consecutive profitable quarter. Circle Bank plans to expand its reach and recently filed plans for an initial public offering.
"I owe a lot of my entrepreneurial spirit and behaviors to being [the] oldest child," Kaselionis said. "You learn a lot about sharing, about teamwork, about responsibility, accountability - and survival."
Congrats on your success, Kim!
Read "Meet the Boss" article.
KL