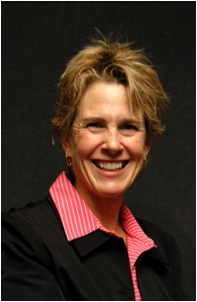 Mary Fortune
Thanks to a Surdna Foundation grant, CSUEB Associate Professor Mary Fortune, Service-Learning Director Mary D'Alleva, and CSUEB student Marissa de Herrera were able to develop a "Leadership by Design" (LBD) summer day camp for at-risk high school students.
LBD is a new innovative program run by CSUEB students for high school students living in the East Bay. Student leaders are involved in all stages of the project, including: designing camp activities for youth, conducting outreach to other student organizations, recruiting and training other students to serve as camp volunteers, securing funds, recruiting youth participants, and organizing logistics such as housing, food and meeting locations.  After a successful LBD summer camp in August of 2010, the team is now focusing on how to sustain the camp and build a leadership institute. Future plans are to improve, sustain and replicate this model to other service-learning courses.  
"The LBD program provides college students with opportunities to develop a leadership foundation that applied their understanding of self, others, and community in order to accomplish their unique leadership agenda related to special event planning, "said Fortune.
Read more about LBD in the CSU Advancing Community Engagement newsletter.
BH/KL