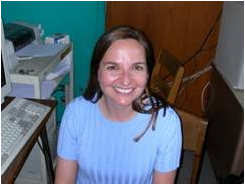 Psychology Lecturer Gretchen Reevy
CSUEB Psychology Lecturer Gretchen M. Reevy published The Encyclopedia of Emotion (2010 ABC-CLIO/Greenwood) with assistance from CSUEB alumna Yvette Malamud Ozer.
The publisher's Web site describes the book, "In two volumes, Encyclopedia of Emotion offers more than 400 alphabetically organized entries on a broad range of topics, including the neurological foundations of emotional function, competing theories of emotion, multicultural perspectives on emotions, emotional disorders, their diagnosis and treatment, and profiles of important organizations and key figures who have shaped our understanding of how and why we feel the way we do."
Reevy previously co-edited "The Praeger Handbook on Stress and Coping" (2007 Praeger). Ozer received her Master's degree in clinical child/school psychology from CSUEB.
BH/KL