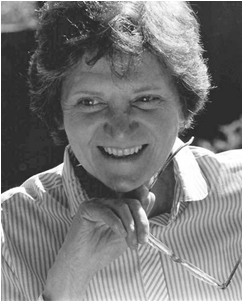 Georgia Babladelis (By: SF Business Times)
During her 31 years at Cal State East Bay, Professor of Psychology Georgia Babladelis helped create the nursing and the women's studies departments. She also founded the academic journal, Psychology of Women Quarterly. The American Psychology Association recognized her efforts in 1992 when it honored her as one of the 100 greatest women in psychology.
Babladelis, who died at 78 in 2009, left $520,000 to CSUEB. Babladelis requested that her donation go towards the CSUEB nursing program she helped establish because she saw it as "an important source of upward mobility for women." Her contribution was profiled by San Francisco Business Times reporter Bridget Riley for the article, "Professors become donors at S.F. State, Cal State." Read article.
BH