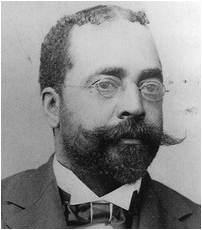 WA Leidesdorff
"William Alexander Leidesdorff is probably one of the best-kept secrets in the pioneering of the West and the creation of the State of California," wrote author Gary Palgon in his book, William Alexander Leidesdorff: First Black Millionaire, American Consul and California Pioneer.
Curator and historian Queue Rolo will offer an exploration of the life and legacy of Leidesdorff on May 17. Rolo assembled a Leidesdorff exhibition recently held at the Folsom History Museum in Folsom, CA. Rolo said Leidesdorff's other accomplishments include establishing the first hotel in San Francisco, building the first waterfront warehouse in San Francisco, establishing the first public school in California, introducing the first steam powered craft in the San Francisco Bay, becoming the first African American to represent the U.S. as Vice-Consul to Mexico, elected to be the first City Treasurer of San Francisco, and the first African American to become a millionaire in America.
Born out of wedlock in St. Croix, Danish West Indies in 1810 to a Jewish Danish sugar planter and a black plantation worker, Leidesdorff went on to become the first Black millionaire when gold was found on his property shortly before he died in 1848. By the time his estate was auctioned off in 1856, it was worth more than $1,445,000.
This event is offered on May 17 at 2:00pm by the Osher Lifelong Learning Institute (OLLI) program at Lake Park Retirement Center in Oakland. Visit the OLLI Web site for more information or to register for the program.
KL