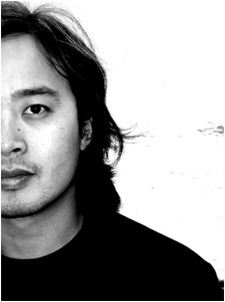 Nicolas Vasallo '07 (By: Society of Composers)
Born and raised in the Bay Area, Nicolas Vasallo '07, BA, music composition  began music in high school where he picked up the electric guitar and eventually formed Antagony, an influential extreme metal band in the underground. At the ripe age of 23, Vasallo decided to begin formal music training at Cal State East Bay where he obtained his bachelor degree in 2007. As a Chancellor's Fellow at University of California Santa Cruz, Vasallo completed his Masters in 2009 and subsequently went on to finish his Doctorate in 2011 as a President's Fellow. Nicolas just premiered work at the dB Orchestre concert, his first since 2007.
In 2010, Vasallo was the recipient of the President's Dissertation-Year Fellowship Award - the first arts student to ever receive that honor. Other honors and awards include: 2011 MACRO Composition award, 2009 San Francisco Choral Artists New Voices Award, The Seattle Pianist Collective 2008 selection, 2008 UCSC Student Orchestral Composition winner, 60x60 project - Pacific Rim Mix 2008-2009 selection, The 2008 David Cope Award for Music Composition Excellence, 2005 New Jersey International Film Festival Selection "Sinful" musical score, and 2007 CSUEB Student Composers Competition winner. Most recently, Vasallo was named the ACP 2011 Idol Winner. He has also just released a new cd of solo piano music titled "Let the Machines Do It For Us". He is also teaching at Favilan College in Gilroy where he was recently nominated for Part-Time Faculty of the Year. He teaches music history, literature and songwriting. The most exciting news is that he is teaching here at CSU East Bay and currently developing new possible courses. Last, but not least he just passed his oral exams and turned in his dissertation, he is officially Dr. Nick Vasallo, Phd.
KS/GJ