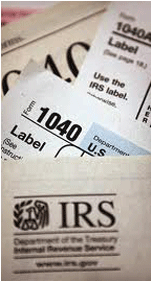 IRS forms
Student volunteers from the Department of Accounting in Cal State East Bay's College of Business and Economics will provide free income tax assistance for the public during seven Saturdays through April 14.
Tax preparation assistance is scheduled for: Feb. 18, Feb. 25, March 3, March 10, March 17, April 7, and April 14.
Individuals requesting tax preparation assistance will have an opportunity to meet with a tax preparer between 9 a.m. and 5 p.m. in the Valley Business and Technology Center, room 221, on the university's Hayward campus, located at 25800 Carlos Bee Blvd.
Filers must be California residents and are required to bring photo identification, last year's federal and state tax returns, social security cards for themselves and their dependents, as well as their W-2 and 1099 forms.
Further information about this community service is available by calling (510) 885-2444.