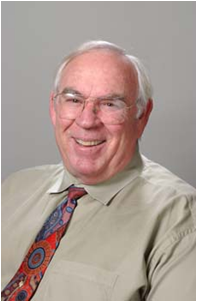 Chief of Staff to the CSUEB President Don Sawyer will be inducted into the Hall of Fame.
Cal State East Bay Athletics Department is set to induct six new members into the Athletic Hall of Fame on May 5. Four former student-athletes and a pair of former coaches will be recognized for their achievements at the Hall of Fame banquet, where they will join numerous Pioneer legends who have preceded them in induction.
Women's volleyball player Marion Champion, women's basketball and volleyball player Antoinette Goode, football player Don Sawyer, men's tennis player Jeff Southwick, track and field assistant coach Dr. Charles Harmon "Doc" Brown and men's tennis head coach John Nelson have all been selected as members of the 2012 induction class. The group was selected by the Cal State East Bay Hall of Fame Committee, which convenes every two years and is comprised of one student-athlete, one alumnus, one faculty member and two coaches representing one men's and one women's sport.
Inductees will be honored at a reception and dinner to be held in the University Union on the Hayward campus on May 5. Online registration for the dinner will be available beginning in early February on the Cal State East Bay Athletic Department Web site. For more information on the 2012 Hall of Fame induction, please contact Associate Athletic Director Marissa Parry at marissa.parry@csueastbay.edu or (510) 885-2810.
KH