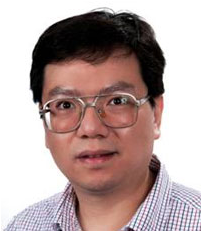 George Zhang (By: STRATMARK)
STRATMARK, a direct marketing and nonprofit fundraising company, has named George Zhang as Vice President of Analytics.  Zhang was previously employed as Senior Analytics Manager for the Quantitative Marketing Group at Merkle. Zhang holds a Master of Science in Management Information Systems from California State University, East Bay.
"I am happy to be a part of a company like STRATMARK that truly believes analytics are key to strengthening donor relationships and amplifying financial results for nonprofits that feed hungry children and generally make the world a better place," said Zhang.
Congrats, George!
KL