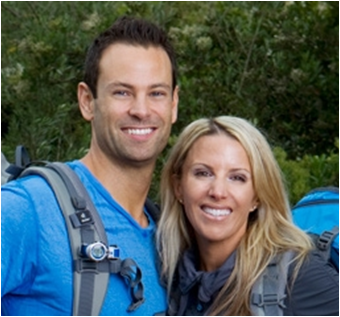 Jeremy Cline with Sandy Draghi (By: CBS.com)
Cal State East Bay alumnus Jeremy Cline '98 competed on the last season of the CBS television show, Amazing Race, with his partner, Sandy Draghi. Although the couple finished second place on the show, Cline told Livermore Patch that he came out winning more than money. Read interview.
After the show, they were inspired to immediately hold a yard sale. Cline and Draghi realized how much 'stuff' they owned after seeing people around the world make do with so little.
The couple was also aware that they were cast as the couple whose relationship might not have survive the race.  But, the complete opposite happened. The Race brought the two closer together and, after filming ended, the two moved in together in Cline's Alamo home.
After the experience they wanted to do more for others. "Growing up in the Bay Area, Jeremy and I have both been fortunate. I've done medical missions, but I want to do more," Draghi says. "When you see what we have, that extreme level of poverty, it sparks you to do more for others."
LA