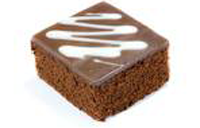 baked goods
February 14, 2012 11:00am
Enjoy a piece of cake and learn about the CSUEB Friends of the Arts March 2, opening night of the winter musical, "I Love You, You're Perfect, Now Change."
FOA members will be serving free cake, coffee and tea during intermission as a way of introducing themselves to the community. Should patrons wish to make a contribution to FOA, so much the better.
The FOA strive to make the community aware of the arts at CSUEB, and raise money for annual scholarships to students enrolled in music, theatre/dance, English (creative writing), and the fine arts.
The free cake and beverages will be served in the University Theatre, 25800 Carlos Bee Blvd., Hayward, 94542. The show also will be staged the following evening, and again March 9 and 10, and the afternoon of March 11.
Show information is available at http://www.csueastbay.edu//theatre/
Show tickets may be purchased in the $10-20 price range at www.csueastbaytickets.com
DD