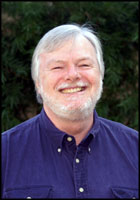 Gary Galles (By: Pepperdine University)
Gary Galles will be the guest speaker for the Smith Center for Private Enterprise Studies lecture series on February 15.
Galles is a professor of economics at Pepperdine University. His research focuses on public finance and public choice (better termed the economics of government), the theory of the firm, the organization of industry and liberty. In addition to journal articles, he has been involved in many economics textbook projects and has published hundreds of popular articles and opinion pieces. He has also made multiple appearances on television and radio programs. His focus is primarily on using economics tools to understand the real world, rather than theoretical elegance divorced from it. Read bio.
The Smith Center lecture series is free and open to the public. Event starts at 2pm in room 311 of the old University Union. 
KL