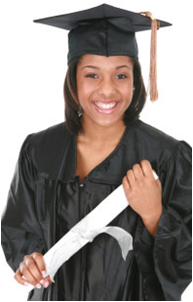 college graduation ceremony commencement 2012
Due to the popularity of the first session, the Office of  the Registrar is holding another "Graduation 101" workshop on Monday, March 12, at 2:00pm.  This session will present the same information as the first and will be held in MPR of the new University Union to accommodate more students.
Learn the answers to the following questions and much more:
How does graduation relate to commencement?
Will my name be in the commencement program?
What do I need to graduate?
How does graduation filing work, and when should I file?
What is the timeline to graduate and get my diploma?
What if I filed for graduation but still have classes to take?
This workshop will NOT answer questions about individual records or provide academic/course advisement. Attendees will learn how to avoid delays and better understand the CSUEB graduation process.
No advance reservation is required, this is a free event. For questions send an e-mail to: reg@csueastbay.edu or call (510) 885-2784 and select menu option #5.
KL