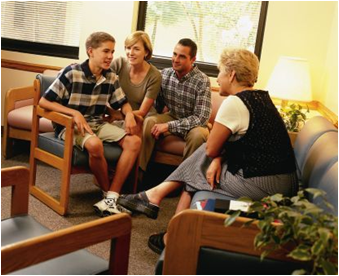 mental health counseling at the local community (By: flahec.org)
Master's level students in the Cal State East Bay Clinical/Counseling Psychology program provide counseling services every Tuesday, Wednesday and Thursday to the community.
The CSUEB center is open from 9:00am to 8:00pm for individuals who seek help of their own accord, as well as those referred through schools, churches, community or social service agencies. The center's goal is to contribute to the mental health and welfare of individuals and families in the community as well as provide practical experience for graduate students.
CSUEB students are encouraged to contact Student Health & Counseling Services at 510-885-3735 for affordable and convenient mental health services.
The center is sponsored by the Department of Educational Psychology and all services are held in Art and Education Building Room 260 . For more information, please call 510-885-3007.
KL