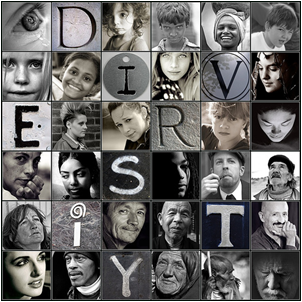 collage and has diversity in it
Cal State East Bay celebrates its commitment to diversity and inclusion during the third annual Diversity Day at the Hayward campus on May 16.
"Diversity is more than just physical; it's about being tolerant and open minded to new ideas, which is expressed all throughout the campus on Diversity Day. This event is a reminder about the importance of East Bay's mission, which is to be a safe, multi-cultured environment for our students" said Professor Emeritus Terry Jones.
Diversity Day is scheduled from 9:30 a.m. to 1:30 p.m. in the University Union on May 16.  The theme for 2012 is From Personal to Political: Perspectives on Diversity at CSUEB. The program includes a panel discussion on dealing with diversity during challenging times. It is free and and open to the public.
The FDEC is accepting proposed presentations until 5 p.m. April 13th.
TG