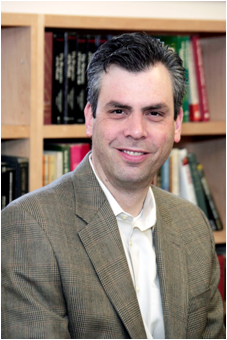 Economist Peter G. Klein
Peter G. Klein, associate professor of Applied Social Sciences at the University of Missouri, and director of the McQuinn Center for Entrepreneurial Leadership, will present "Entrepreneurship and the Firm" on April 25 as part of the Smith Center for Private Enterprise Studies speaker series. 
Klein's research focuses on the economics of organization, entrepreneurship, and corporate strategy, with applications to diversification, innovation, food and agriculture, economic growth, and vertical coordination. He is author or editor of five books and over sixty articles, chapters, and reviews. His work has appeared in the Strategic Entrepreneurship Journal, Rand Journal of Economics, Journal of Law, Economics, and Organization, Journal of Management, Journal of Industrial Economics, Journal of Management Studies, Managerial and Decision Economics, Strategic Organization, and other professional and practitioner outlets. He is an Associate Editor of the Independent Review and sits on the editorial boards of six other academic journals. Read Peter Klein's curriculum vitae.
The Smith Center lecture series is free and open to the public. Event starts at 2 p.m. in room 311 of the old University Union. 
KL