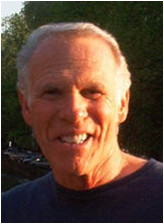 Gerald Henig
Gerald Henig, Cal State East Bay professor emeritus of history, will present "Lincoln, Slavery and Disunion" on May 15.
As the country commemorates the 150th anniversary of Abraham Lincoln's death, our 16th president remains an enigmatic figure shrouded in myth and legend. Many questions still surround this well loved but perplexing man. Lincoln was commander-in-chief with no military training or experience: Was he effective? He opposed the abolitionist movement: How did he become the great emancipator? By focusing on Lincoln as military leader, emancipator, orator, politician, and family man, Henig will separate fact from fiction.
This event is provided as part of the Osher Lifelong Learning Institute (OLLI) program and will take place at the Danville Senior Center located at 400 Hartz Ave. in Danville. Professor Henig's presentation will be free for Danville residents and OLLI members / $5 for non-members. Visit the OLLI Web site to register for the lecture. 
KL