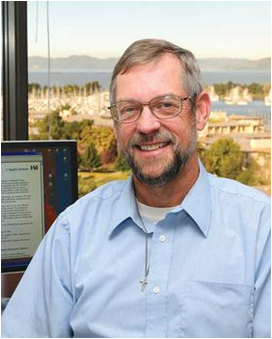 CSUEB grad Mike Dresen (By: bizjournals.com)
San Francisco Business Times reporter Aaron Tilley interviewed Cal State East Bay alumnus Mike Dresen, hydrogeologist and CEO of Weiss Associates, for the paper's Entrepreneur Profile section.
Dresen earned his bachelor's in geology and a master's in environmental geology from CSUEB then joined Weiss 27 years ago. He manages and has worked on Weiss Associates' Lawrence Livermore National Laboratory Superfund projects for 24 years and is responsible for the company Quality Management/Quality Assurance program and resource allocation.  
In the article, Dresen said one of his favorite things about working at Weiss is that "this company takes a portion of profit and donates to a local charity."
Read "Mike Dresen, hydrogeologist, CEO and president of Weiss Associates".
Congrats on your success, Mike!
LA